August 1st,  Sunday Worship Service:
"Tenth Sunday after Pentecost"
Everyone is welcome to join!!
Join us in-person @ 9:30 am, or through Zoom.
Please click the "Worship Zoom Link" at the top, for Zoom meeting instructions.
Latest News and Happenings!
Photo Shoot and Fellowship Lunch: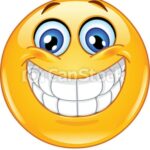 We will be having a photographer come to take pictures to add to our church directory on August 1st, at 12:30 pm.  The photographer will be providing photo packages for seperate purchases as well.  Get ready to smile!
We will be having a Fellowship lunch on the same day (while we wait for the photos to be taken.) Please contact mountainsidelutheran@gmail.com for more information or to help with food, set-up, and clean-up.  Update! The Fellowship lunch has been canceled due to recent increase in Covid cases, however we are still doing photos!
Please join us! All are welcome!
We need everyone's help to make this a great time together!
Camp Linn Haven and Summer Fun!
Mountainside Lutheran Church is the home of Camp Linn Haven.
(Mountainside Lutheran Church is located on the Camp Linn Haven Campus)
Please click on the You Tube Video above, to see the fun our campers had at Camp Linn Haven this summer!